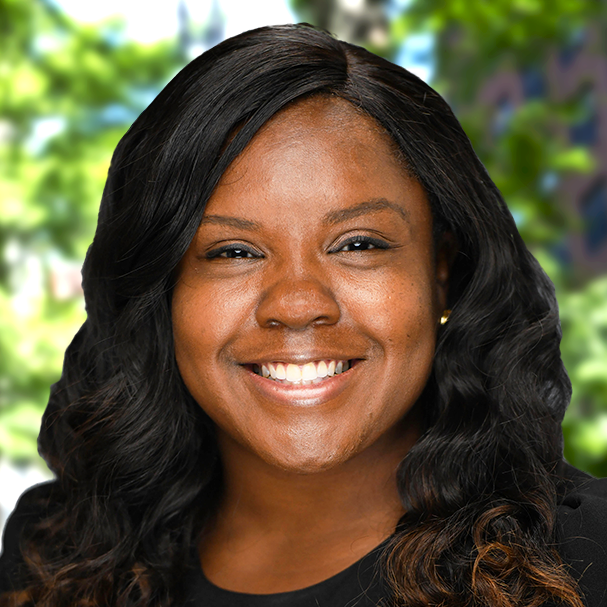 Shontell
Smith
Executive Vice President + Head of NY Practice
she/her
Shontell Smith is an attorney and government affairs professional with over a decade of legislative and political expertise. She is currently an Executive Vice President at Tusk Strategies, overseeing public policy campaigns in New York and across the country.
Before joining Tusk, Shontell served as Chief of Staff and Chief Counsel to the New York State Senate Majority Conference. In that role she was responsible for managing the legal, financial, communications, and public policy departments for the Majority. She also oversaw the daily operations of the Senate and served as the Senate's lead negotiator with stakeholders in and out of government including the enactment of the annual state budget and the passage of all legislation.
During her tenure with the Senate Majority, she negotiated and ensured the passage of groundbreaking legislation on issues such as voting reforms, gun safety, women's rights and health care, DREAMers and other New Americans, LGBTQ rights, criminal justice reform, cannabis legalization, affordable housing, and workplace harassment prevention.  Prior to becoming Chief of Staff and Majority Counsel, Shontell served as Floor Counsel, Minority Counsel, and Director of Counsel and Finance for the Senate Democratic Minority.
Shontell received her undergraduate degree in Political Science from Siena College and her Juris Doctorate degree from the University of Maryland, Francis King Carey School of Law.  After graduating law school, she worked as a law clerk for the Honorable Michael E. Loney for the Anne Arundel Circuit Court in Maryland.  She is admitted to practice law in New York.
Shontell has been routinely recognized as one of the top government staffers in Albany and the State by the magazine City and State's Albany Power 100 List (2019, 2020,2021 and 2022), Women's Power 100 List (2020, 2021, 2022) and Black Power 100 List (2020, 2021, 2022).